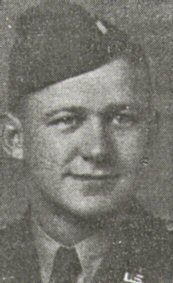 Waring Lynch, 1945
Waring L. Lynch lived Beech Grove, IN with his wife of 55 years, Rose Marie. They have three children and four grand children.
He graduated from Bradley University with a BS in Business on the GI bill in 1948. Shortly after that he moved to Indianapolis and worked for the now defunct local newspaper the Indianapolis Times.
He retired about 15 years ago from Davidson Industries, a regional building supplier.