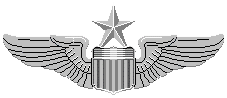 Senior Pilot's Badge
---
Decorations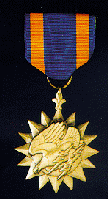 with
3


---
Unit Citation
and Awards


with
Oak Leaf Cluster
---
Service Awards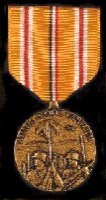 with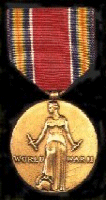 [Search Tip: Use " " for better search results ex. "John Q. Doe"; "City of ..."]
Capt. Gerald N. Matts
Airplane Commander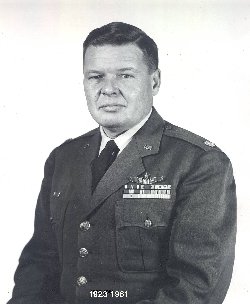 Lt. Col Gerald N. Matts
Gerald N. Matts was born April 23, 1923 in Virginia, Minnesota.


On 16 May 1942, he enlisted in the Army at the age of 19 years old at Hibbing, Minnesota. He served 1 year and 12 days and received his Honorable Discharge on 27 May 1943 - Craig Field- Selma, Alabama from the Army to become a 2nd Lt. in the Army Air Corps.

At the age of 22, he became aircraft commander of his B-29, he named his plane after his home town "City of Virginia".
click on images to enlarge
Post cards home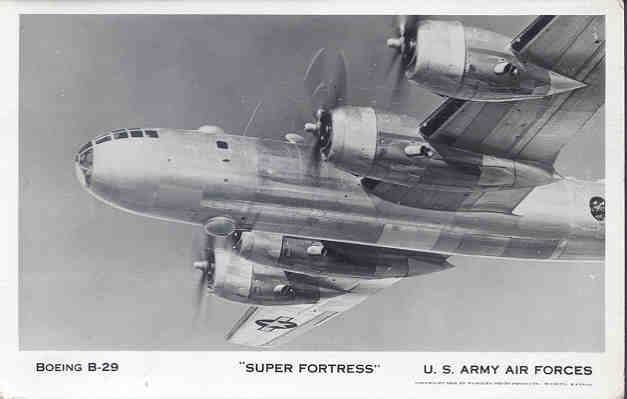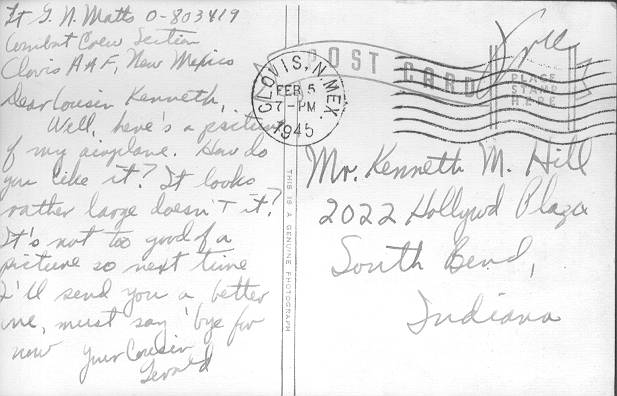 Click on images to enlarge
Courtesy of Kenneth Hill
Jerry's cousin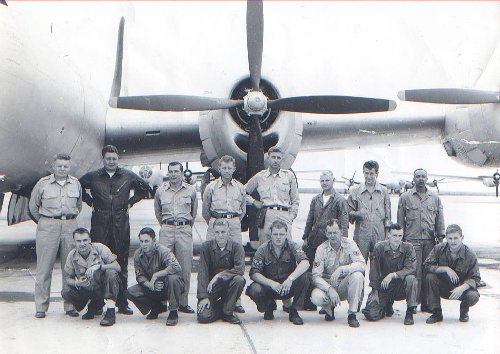 Jerry Matts is back row 1st man (Lto R); other men unknow at this time.
Photo taken: Mt. Home AFB, Idaho
During his flying career, he was awarded 4 Air Medals, The Asiatic-Pacific Ribbion with one battle star and other numerous awards.
During Gerald's 30-years of service he served in WWII, Korea and Vetnam, had 22,000 hours of flying time which included not only B-29's but with SAC in B-47's and other assorted aircraft and retired with the rank of Lt. Colonel.
He flew air supply from Clark AFB to Korea and again from Travis AFB and Hickam to Vietnam.
When he was suppose to go into 5th grade, the teacher advanced him to 6th so instead of graduating with the Virginia, Minnesota high school class of 1941, he graduated in 1940.
His interests during his school years included Band, Orchestra, Hi-Y, Baseball, Football, Curling, Intramural Hockey, Booster Club.
He was inquisitive, talented and friendly

photo & text: "Star of the North" High School Annaul 1940
Gerald spent numerous summers on Lake Vermilion in Northern Minnesota. He died of a heart attack at his home at Vacaville, California September 1981. He was creamated and his remains were scattered in Lake Vermillion, Minnesota.
Photos and Information on Gerald N. Matts compliments of his younger brother, John Matts. To contact him:
John Matts
8595 Peterson Rd.
Cook, MN 55723
(218) 666-2335
or email family friend, Lenny Lindgren at lencurl@rangenet.com and he will forward your emails to John Matts.
Many thanks to Lenny Lindgren for contacting me about Gerald Matts and assisting with gathering of information and photos.
Crew 60 Main Page
62nd Squadron Crew Index