WWII
Decorations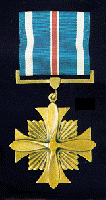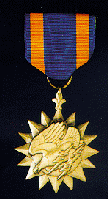 with

2

---
Unit Citation



with
Oak Leaf Cluster

---
Service Awards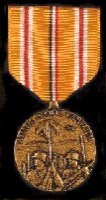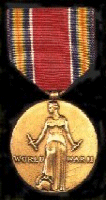 ---
Click on the name of the Decoration, Service Award, or Ribbon Device to learn the criteria
---
[Search Tip: Use " " for better search results ex. "John Q. Doe"; "City of ..."]
S/Sgt John L. Millette
Right Gunner
John L. Millette, son of the late John A. and Alice (Richard) Millette was Born in Beverly, Mass.on June 1, 1917, one of 5 children (3 boys and 2 girls).

He married Juliette T. Pratt; He has 1 son, John and 2 daughters, Janice and Sharon. 6 grandchildren and 9 great grandchildren.

Mr. Millette served in the Air Force for 25 years until his retirement as a technical sergeant. He later was an air conditioning technician for the New England Telephone Co. for five years.

He lived in various locations around the world while serving in the Air Force. He retired to New Bedford in 1969, where he lived until he moved to Stuart Florida in 1998. He was a communicant of St. Lawrence Church in New Bedford.
John L. Millette, 84, of Stuart, formerly of New Bedford, Mass., died Thursday, June 7, 2001, at Martin Memorial Hospital after a long illness. He was buried with full military honors in Sacred Heart Cemetery No. 1 in New Bedford, MA.
Source: Based on obituary dated 06/12/01 found on the Standard Times web site Southcoasttoday.com
Crew 28 Main Page
61st Squadron Crew Index