"City of Tyler"
"Lancer"
B-29 # 44-69884
Ground Crew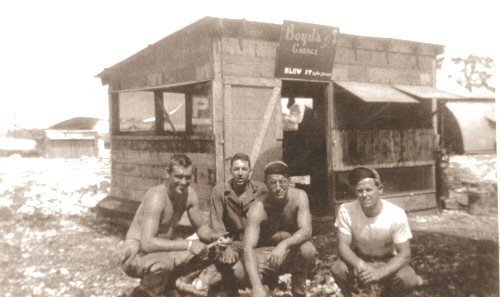 Ground Crew P-43
Left to Right:
S/Sgt Virgil Boyd, Crew Chief; William T. Rankin* others unknown
* Thomas Mayfield, TG of crew 43 states that one of the two men on the right was also named Boyd (in addition to Virgil Boyd) - according to the 62nd EM Roster dated Sept 1945 the only other person with that name listed is Boyd T. Rawlings - no rank or MOS was listed.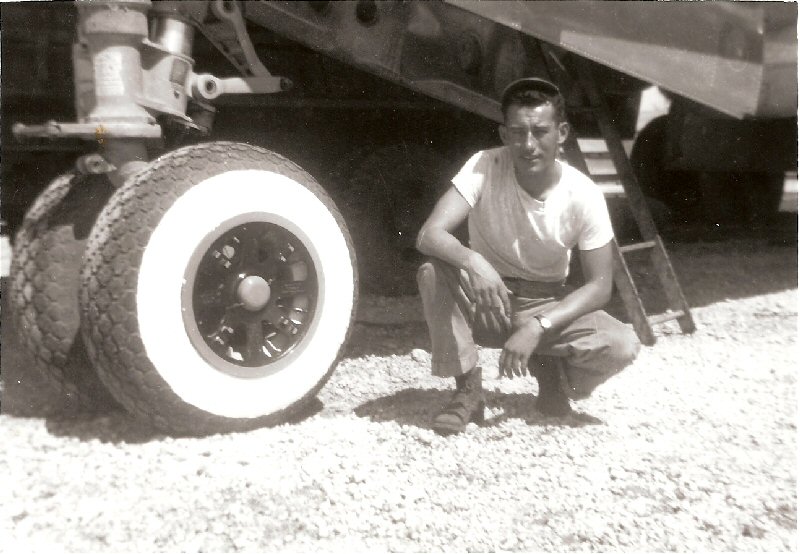 Believed to be P-43 Ground Crew Member**
** This photo is courtesy of Greg Wilkes, found among his father's WWII memorabilia. Name unknown at this time.